Scritto da pieru il 08 Gen 2022 alle 08:00 am | Archiviato in: Aziende estere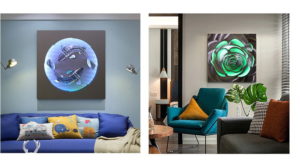 Questa volta non sono neanche riuscito a capire cos'è, cosa provano a vendere con questo spam? L'oggetto della mail di spam è  top souring manufacturer of LED metal painting, quindi? Una cornice con display led? Tanto per non sbagliare finisce nel cestino.
Hi dear,
This is ellin from handsome home Decor,we are one of the most professional manufacturer of 3D metal oil paintings in China for over 20 years.
Our team do develop metal LED paintings successfully last year with very good reviews until now.Attached are 2 of our best sellings for your ref.
Our painting surface is with really nice grind texture and then lasered cut with very unique designs,powered by batteries(no wire expose) and electric both available,you could imagine how gorgeous it would be when LED lights flash at night,so good for parties,festivals and so on.
If you feel like to know more of our other designs,kindly pls get back to me freely.
Lascia un commento