Scritto da pieru il 14 Mag 2022 alle 08:00 am | Archiviato in: Servizi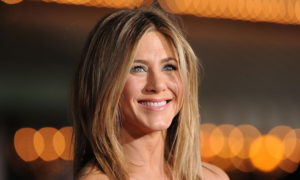 Anche oggi mi scrive jennifer, ormai siamo amici o almeno lei deve considerarmi un suo intimo visto che mi scrive ogni giorno, più volte al giorno. Una vera stalker. Come se non bastasse è una concorrente, fa il mio stesso mestiere con la (non piccola) differenza che io non tormento il prossimo sparando mail a caccia di clienti.
Da notare che:
nel testo non cita il nome della ditta
L'indirizzo usa un indirizzo "from" sacrificabile
per l'invio hanno usato un ottimo server
Magari mi sbaglio ma questi sono dei professionisti!
Hi,
I am writing this email on behalf of our IT Company. I would like to brief you about our Services which will surely benefit your Business growth and enhance the communication experience with your Clients, Customers & Prospects. We are an Established and One of the Leading service providers in India since its Inception.
Our Pool of Services Include–
Website Designing
Web Development
PHP Development
e-Commerce solutions
WordPress Development
Web Applications
Mobile App Development (iOS and Android)
Sales Force solutions
Technology Version Upgrade
Website Redesign
Web Security Services
Penetration Testing
Security Testing
API Integration & Development
SEO/ Manual SEO Audit/ High DA Backlinks
SMO
If you are interested, then I can send you our past work details and affordable quotation.
For an effective conversation, please share your Phone Number, WhatsApp Number or Skype ID, along with the preferred time to contact you. Someone from our team will contact you according to your schedule.
Thanks & Regards
Jennifer
Web Development Manager
Lascia un commento