Scritto da pieru il 12 Set 2016 alle 08:12 am | Archiviato in: Scam, Spam romantico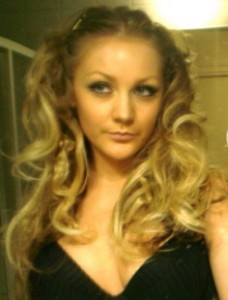 Cara Irina, ti ringrazio per avermi scritto ma ti invito a migliorare un po' il tuo inglese, a cominciare dall'oggetto che dovrebbe essere "my search" e non "mine search".
Di fronte a una bella bionda pettoruta però queste quisquilie da accademia della crusca si possono accantonare, no?
Anche in questo caso sono stato raccomandato: il mio profilo le è stato indicato da qualcuno dello staff di un sito di appuntamenti. Ammazza come sono fortunato!
A parte le belle tette che si intravedono nella foto questo tentativo di scam non ha niente di particolarmente originale, troppo facile non abboccare in questo caso.
Hi. How are you?
My name is Irina.
To me 28 years old. I get your E-mail at Soul Mate service – agency of
the international acquaintances in my city. At Soul Mate service to me
has told that you looking for women for serious relationships as me. I
have interest in acquaintance with you and having correspondence to
found each other better. I hope you still in search of serious
relationships with women and will answer to me.
Now some words about mine search…. I looking for serious
relationships here. I want to find my man for making strong and happy
family in the future. " in the future " because it long way for it. We
should comunicate much and long time what to come to it. Not so?
I know that this it is difficult to find future love by so way, but I
have no result in other ways and to decide to try this. I hope that
you will also interested in me and will answer me back. I very much
would want that you write to me more about yourself and city where
you live and sent me photos, I also shall send you mine photos and
will tell more about myself if you will answer. I aplied my photo, so
you can see what I look.
Please write on my personal e-mail: b.irka77@****.com
Wait for your answer very much….
May be your new friend Irina
Lascia un commento