Scritto da pieru il 11 Dic 2021 alle 08:00 am | Archiviato in: Aziende estere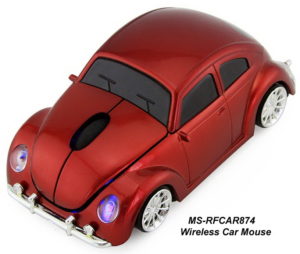 Un altro prodotto di origine cinese, altro spam, altro fastidio. Se non altro questa volta il prodotto è carino: dalla Cina una serie di mouse a forma di automobili. Immagino che siano molto scomodi da usare ma in fondo un mouse non deve essere comodo, l'importante è che sia carino, no?
Hi there:

We have many style beautiful Car Mouse.
Minimum order quantity 10PCS and can free delivery!!!
We can print your logo.

Our products are ideal as corporate gifts for customers, employees or conference participants. 
They are extremely reliable and comfortable business tools and can be customized with logos, web site details, or themes of your choice.

Since 1999 we supply full service design,artwork,export etc.and have the good prestige.
We will be happy to arrange an immediate quote or alternatively e-mail us.

ACMEY INDUSTRIAL CO., LTD.

Lascia un commento